How to Brew a Great Cup of Tea
Bulk Tea
Brewing a great cup of tea doesn't take rocket science, but it does take patience. As you probably know, there are many tools to help brew a cup of tea if you purchase bulk tea. However, it takes some knowledge of quantity and quality of the tea leaves, the amount of water and temperature of water, and the time for infusion. Making a mistake on any of these elements can lead to a strong, bitter taste that will give you a less than positive experience with tea.
Purified water is best to use versus distilled water. Purified water will still have some of the coveted minerals which can actually enhance some teas. The water should also begin by being cold rather than a warm or hot water. Furthermore, bringing it to a gentle boil is crucial to a good cup of tea. Boiling the tea at a gentle bubble will help to purify the water further.
Green tea requires a more gentle boil to bring out its delicate flavors. Conversely, black tea needs a heavier boil in order to enhance its baked sweetness due to being fully oxidized. Secondly, the length of time it takes for green teas is generally shorter while the time for heavier, black teas could be longer.
Types of Containers and Tea Strainers
Tea strainers range in type and style. There are tea balls, tea spoons, and tea infusers for every preference. Comically, some are fashioned into shapes like dolphins, deep sea divers, and tea bags just to appeal to the tea user. They range from stainless steel to silicone styles.
Tea pots can also impacts the tea when brewing. Green tea needs less temperature, therefore, porcelain or glass tea containers are good. Black tea requires a hotter temperature.  Hence tea pots made of iron or Chinese yixing ware retain heat over longer periods of time than porcelain or glass.
General Tea Preparation Guidelines
Bring fresh, cold water to a boil in a kettle.
Remove from heat when it reaches a gentle boil.
Poor into a warm tea pot or tea cup (poor hot water into container prior to the tea water to keep temperature more consistent)
Add proper amount of tea to the pot or cup determined by number of people drinking the tea.
Poor water over the tea leaves and strain later or use a tea strainer to infuse the tea into the container.
Steep for required amount of time, usually five minutes, for preferred flavor and strength.
A cup of tea is a symbol of hospitality all over the world. There is nothing like drinking a fresh, brewed, flavorful tea with a friend. Enjoy!
Featured Fall Teas
Be Ready for Fall
Be sure to check out our featured teas for fall. The air is getting cold and soon we will need to keep our insides warm.
Harvest Time
These featured teas are blends of herbs and teas such as Harvest Time which is made up of Wild Cherry Bark, Rosehips, Chamomile, Cinnamon, Lemon Peel, Orange Peel, Lemongrass, Peppermint, Blackberry Leaf, Cloves, Red Clover, Sage, Extracts.  Caffeine free as well, this makes a very fine "tea" to sip in the afternoon or evening.
Grandma's Apple Pie
Another one to try as autumn begins is Grandma's Apple Pie with an apple cinnamon taste with actual apple bits and almond pieces. It is a black tea with a crisp, fruity flavor.
Yerba Chai
If you like the chai flavor, sip the Yerba Chai, a roasted yerba mate blended with a warm blend of spices. Chai is typically made up of cardamon, allspice, cinnamon, cloves and ginger; all the spices that bring fall to mind.
Anise Spice
Lastly, try the Anise Spice tea sure to satisfy the licorice over. It has anise, cinnamon, black licorice combined with a black tea. Of course, anything with a black tea is caffeinated.
It will soon be crisp, cold autumn weather so be sure to stop in to the Boston Harbor Tea shop to stock up on your favorite drinks to keep you warm!
Calming Medicinal Herbs
Many calming and natural medicinal herbs are used as nature's way of soothing nerves. These plants are highly absorbable by the body, therefore, very effective in reducing the anxiety and tension that comes with stress.
Natural Tension Tamers
Most noteworthy, listed below are only a few of the many natural tension tamers we offer at Boston Harbor Tea.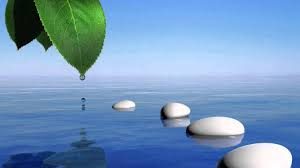 German Chamomile
From Germany, chamomile eases sleep, relaxes the muscles in the body. Some people have benefit in the digestive tract by relieving spasms, abdominal pain, gas and bloating.
Linden Leaf and Flower
This herb from Bulgaria reduces internal stress, muscle tension, and relieves anxiety. It also has a                                 calming effect on the heart to ease heart palpitations.
Kava kava
Origin, Figi, Kava Kava has a calming effect, eases heart palpitations, and relaxes muscles. Furthermore, it relieves anxiety, tension and emotional stress. *Note: It can be intoxicating in high doses.
Medicinal Herbs from South America and Mexico
Damiana 
– helps to soothe and strengthen the brain and nervous system which calms the nerves, eases tension headaches, and gives you that feeling of well-being.
Yerba Mate
– builds resistance to stress.  It contains B vitamins (B1, B2, B3, and B5) and vitamin C – the anti-stress team. Pantothenic acid (B5) stimulates the adrenal glands which regulate the production of hormones including adrenaline and cortisone. Yerba Mate is a stimulant and even though it helps with stress, you do not want to blend it with these other calming herbs.
Passion Flower
– grown in India and Mexico, conditions and tones the nerves and relieves pain. Being an overall "nerve conditioner",  it is good for all nervous disorders including nervous tension, irritability, anxiety, agitation, stress induced disorders, tension headaches, and exhaustion. It is an anti-spasmodic that relieves muscle spasms such as twitching, nervous coughs, and hyperactivity.
Medicinal Herbs from USA
Skullcap (Blue)
– strengthens and tones the nervous system alleviating tension, anxiety, and the jitters. Additionally, hysteria, nervous exhaustion, depression and panic are also reduced by skullcap. Customers say this herb eases nervous tension and internal stress that comes with withdrawal from drugs, alcohol, nicotine, and tranquilizers. It also helps in aiding sleep.
Valerian Root
– works as a tranquilizer and a sleep aid. It relieves pain, tension, and the effects of strain. It quiets and soothes the brain and nervous system. *Note: this should not be used with sleep medications and can cause hallucinations in high doses