Stevia – The Sweetener Plant
Try Stevia Starting Tomorrow
Next time you want something sweet, try using the Stevia leaves as a sweetener in your drinks or in your baking. Since stevia is a natural plant, your body will be able to absorb it better and it has no caloric value. You can purchase it in leaf form like a tea at Boston Harbor Teas.
Issues Surrounding Sugar
Refined sugar consumption is on the rise in the United States. Because sugar displaces nutritive calories, it leads to many of our health problems today like obesity. Therefore, many of our ailments stem from the use of too much sugar which on the average is a staggering 150 pounds per person per year!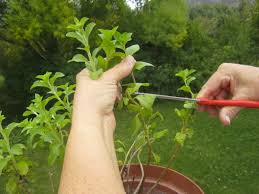 Plants – Easy to Absorb
Therefore, as a plant, you may want to grow your own. The plants are available in the springtime as are many other herbs from your local nurseries. The whole leaf products contain all the health benefits of the herb used for centuries by the Guarani Indians of Paraguay.  It is commonly known in South America as yerba dulce meaning 'sweet herb'.
Here are some interesting facts about Stevia:
The sweet taste in stevia comes from glycoside molecules that have zero calories.
Consequently, there are no carbohydrates so it doesn't cause cravings like sugar.
The sweetness of stevia leaves and pure extracts varies from sourse to source and among the different brands.
The genetics of the plant, cultivation, and processing all influence the stevioside content.
Surprisingly, there is no known toxicity associated with stevia herb or stevioside extracts.
Extensive safety and toxicity testing have been performed. Therefore, Stevia has always been shown to be safe.
Unfortunately, Stevia has a bitter component that can be reduced by proper cultivation and processing.
Some white powered stevia extracts on the market today contain a filler made of either maltodextrin or fructooligo-saccharides.
Stevia is not a source of nutrition for bacteria in the mouth or candida yeast in the colon (as is sugar).
Stevia is said to aid people with diabetes or hypoglycemia.
Research has shown that a whole-leaf concentrate has a regulating effect on the pancreas and helps stabilize blood sugar levels.
Other uses of the herb include lowering elevated blood pressure, aiding digestion by reducing gas and stomach acidity, relieving nausea, and helping to reduce obesity.
Fortunately, it has been known to increase energy levels and mental acuity.
Many people have reported improvement in their oral health after using stevia concentrate in their toothpaste.
Also using it diluted in water as a daily mouthwash benefits your oral hygene.
And lastly, Stevia is useful in healing a number of skin ailments.
Sweet Watermelon Oolong Tea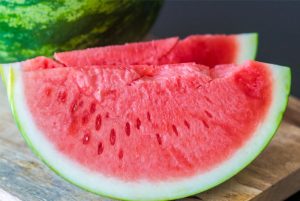 Featured Watermelon Oolong Tea
Summer and watermelon go hand and hand. Memories of plates piled high with pink and green watermelon wedges; their juicy, fresh pulp just waiting to be devoured. And who can remember the watermelon seed spitting contests that followed? Sweet Watermelon Oolong Tea is a featured tea at Boston Harbor this summer.
It is a blend of organic premium flavored oolong, papaya pieces, plum, safflower petals, and natural flavors. With its fruity flavor of watermelon with a hint of sweetness, it is refreshing and thirst-quenching over ice or steaming hot.
Benefits of Oolong Tea
Plus there are many benefits of Oolong tea. It is rich in antioxidants and contains many  minerals including calcium, manganese, copper, selenium, potassium and carotin. Vitamin A, vitamin B, vitamin C, vitamin E and vitamin K are part of its nutritional value. It is revered for various benefits as listed below:
Weight maintenance
Anti-cancer properties
Healthy skin
Removal of free radicals
Aid to control diabetes
Healthy bones
Mental performance
Such a refreshing drink for summer and tastes terrific!
Reasons to Drink Green Tea
Voice of Reason – Your Body
Do you believe that your body can tell you what works for your nutrition and what doesn't work? Perhaps the solution is a simple as drinking green tea.
The problem stems from ignoring what the body is trying to say and continuing to put things into our bodies for various reasons such as simply liking the taste or craving the food. We can all ignore inflammation, stomach aches, head aches, or bowel disorders to a point, that is, until it interferes with your daily living.
For example, even though you suffer from extreme acid reflux, stomach aches, bloating and gas, insomnia and jitters, you continue to drink coffee daily. There is a choice. Continuing to consume one to two cups a day, feeling its lousy effects – or  *STOP* –  finding other drinks, like green and herbal teas, that don't effect your body adversely.
"The voices of cold reason were talking, as usual, to deaf ears."

– Ellis Peters, Brother Cadfael's Penance
Type "O" Blood
If you are a type "O" blood type caffeinated coffee is a drink that should be avoided. The same goes for black tea.
After discussing this with a customer of mine she said, " Today I have learned that these are symptoms that repeat themselves after drinking a cup of coffee. I have heard about blood type diets for many years starting back in the 70's and pretty much have discounted that information, but today it makes sense. I think it is time to seek out better options for me and stop drinking coffee."
Therefore, what should a type "O" be drinking? My suggestions are water, green tea and herbal teas. There are many to choose from. You can sample them at the tea shop to find out what kinds appeal to you. I encourage you to come in and spend some time getting acquainted with the diverse tea varieties. They can be every bit as satisfying as a cup of coffee and, furthermore, offer some nutritional benefits as well.
Thunderstorm Green Tea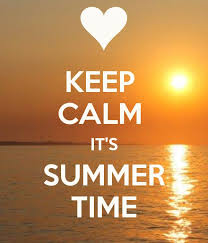 Thunderstorm Green Tea won't be a disappointment when you come in to Boston Harbor Tea to try this fantastic tasting tea! Thunderstorms are on the horizon, skies darken, and a heaviness is in the air. You become weighed down with humidity and, suddenly, wind turns from a breeze into a gale. The air pops with electricity and a loud crack of thunder sends you running for cover. Lightning flashes can be seen on the periphery of your eyesight. Finally, rain begins slowly pummeling your head and then builds in strength and you are soaking wet. Relief!
Surprisingly, this is what you can experience with one taste of Thunderstorm Green Tea.
Green Scented Thunderstorm Tea
Scented tea is made from different types of finished tea leaves that are scented slowly with different fresh flowers to absorb aroma and flavor. Therefore, because tea slowly absorbs any flavor and aroma, it means quality scented tea will take at least 2-3 weeks to fully absorb the scent.
Made with green tea, lime, lemongrass, coconut, lemon bits and  calendula petals, Thunderstorm Green Tea will bring refreshment like no other, hot or iced. Furthermore, the lemon aftertaste soothes the tongue pairing well with the other ingredients giving you a lift and quenching your thirst.
Nutritional Value
Lemongrass,

  a source of essential vitamins:
 A
 B1 (thiamine)
 B2 (riboflavin)
 B3 (niacin)
 B5 (pantothenic acid)
 B6 (pyridoxine)
folate
vitamin C
Also, it provides essential minerals such as potassium, calcium, magnesium, phosphorous, manganese, copper, zinc and iron.
Calendula, reduces inflammation
the ability to speed healing
protect oral health
boost vision
reduce the risk of certain cancers
eliminate cramps
aid in making your skin better